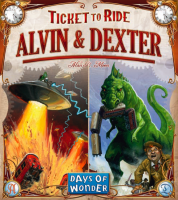 Ticket to Ride: Alvin & Dexter
Meet Alvin & Dexter - two detailed monster figures that bring their own special brand of chaos to cities across the Ticket to Ride landscape. Alvin (the Alien) and Dexter (the Dinosaur) are two wacky characters ready to help you stomp opponents and zap tickets in this fun expansion. But don't take them too lightly; they also introduce a devious new tactical layer to the game.
The last two players to start get to place the monsters in different cities on any Ticket to Ride map. It doesn't matter which map - Alvin and Dexter are just as adept at rampaging through London, Zurich or Stockholm as they are in New York or San Francisco. Once a monster moves in, it's now a City in Chaos - no one can build a new route into or out of that city until the monster moves on!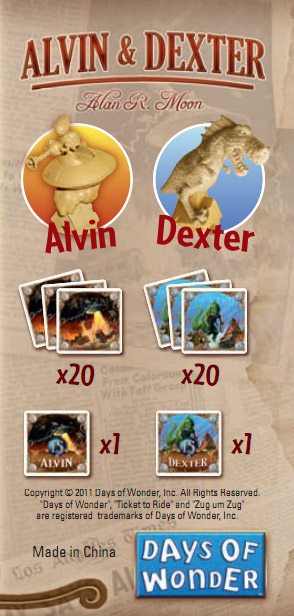 Add a Review for "Ticket to Ride: Alvin & Dexter"