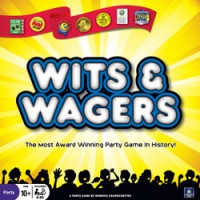 Wits & Wagers
The Most Award-Winning Party Game in History!
Not a trivia buff? It doesn't matter! Each player writes a guess to a question such as "In what year did the bikini swimsuit makes its first appearance?" or "How many feet wide is an NFL football field?" and places it face-up on the betting mat. Feeling confident? Bet on your guess. Think someone else knows better? Bet on their guess. Strike it big and you'll be cheering like you just hit the jackpot!
Wits & Wagers is most fun with seven teams at a large party or family gathering. Each of the seven teams should have one to three players.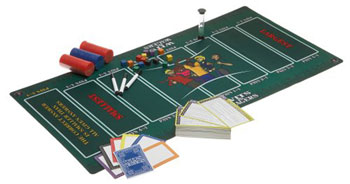 Add a Review for "Wits & Wagers"