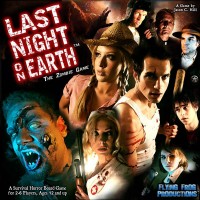 Last Night on Earth, The Zombie Game

When night begins to fall on the sleepy town of Woodinvale, the shadows and fog rolling in bring with them more than just a chill shiver. A living nightmare erupts as the once peaceful community is overrun with the restless dead – scratching and clawing their way to the surface with an insatiable hunger for human flesh. Now only a handful of unlikely Heroes are left, banding together to fight for their very lives. On a night that never ends, the only thing worse than death is becoming infected.
Last Night on Earth, The Zombie Game is a fast-paced game of brain-eating Zombies, small town Heroes, and horror movie action. Players take on the role of either the Heroes, working together to make it through the night; or the Zombies, unending waves of undead spreading over the town like a plague. Featuring a modular board, eight Heroes to choose from, and several different Scenarios to play that drastically change the game, Last Night on Earth is designed to create a cinematic feel as the story and game unfolds.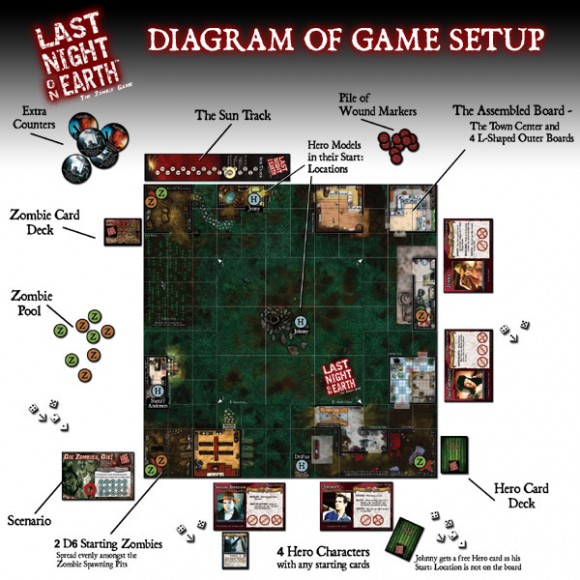 So put down that popcorn, grab your shotgun, and hide your brain; the Zombies are coming and this could be your Last Night on Earth!
Add a Review for "Last Night on Earth, The Zombie Game"