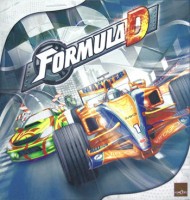 Formula D
Enter the high-octane world of Formula D racing!
Formula D is the exciting game of professional racing on the most challenging tracks the world has ever seen. Smoke your tires, push your engine to the limit, and drive as fast as you dare. Every turn might be your last, so plan carefully and drive lucky. Keep control in those tricky bottlenecks, slipstream the drivers in front of you, and make your move at just the right time to slip past and claim first place.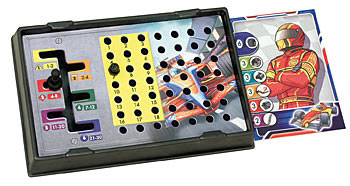 This updated version of the classic racing game also includes daring illegal street races through crowded metropolitan streets and back alleys. The principles remain the same, but now you can customize your car, fire off nitrous in the straightaways, and drive as dirty as you want – if you can get away with it. New cars, new drivers, and new tracks await in this exciting twist on the original classic.
The rules of Formula D are easy to learn, but getting good at this game takes practice and smarts. With upgraded components including fully three-dimensional gear boxes, painted cars and beautifully illustrated race tracks, the new Formula D is guaranteed to get your blood racing. Basic rules will have you playing right out of the box, so climb in, buckle up, and start your engines!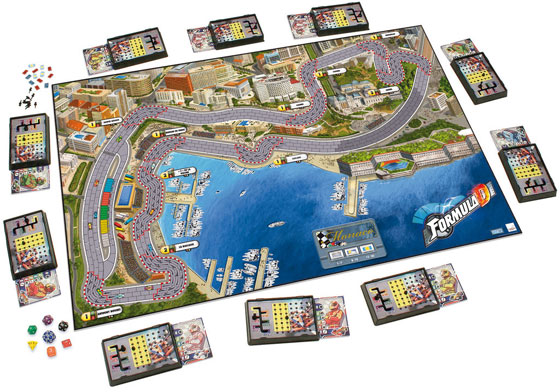 Add a Review for "Formula D"