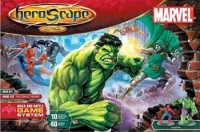 Heroscape Marvel: The Conflict Begins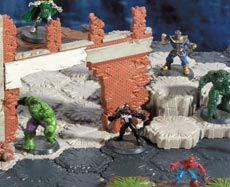 Marvel Game Set
The city is on the brink of a great battle. A band of Marvel Heroes have come together to face the ultimate challenge as they go head-to-head against the most notorious Villains the world has ever seen. Which side are you on? On this customizable Heroscape playing field, you carry fate in your hand.
Customizable Terrain
Play one of 8 select Heroscape Marvel games or create your own game! Interlocking hex tiles and a Warehouse Ruin breakable wall section let your imagination run wild. Create treacherous city scapes and danger filled battlegrounds out of 40 separate terrain pieces!
Add a Review for "Heroscape Marvel: The Conflict Begins"