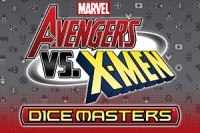 Marvel Dice Masters: Avengers vs. X-Men
Expansion Overview
A quick look at what's unique in the Marvel Dice Masters: Avengers vs. X-Men 2-Player Starter Set.
See our full review of Dice Masters >
Starter Set Characters
Iron Man, Spider-Man, Storm, Thor, Hulk, Human Torch, Captain America and Beast.
Basic Action Dice Colors
The basic action dice colors in the set are blue, green, red and gold.

Basic Action Cards
Out of the 10 Basic action cards, 1 has a purchasing cost of 2, 6 have a cost of 3, and 3 have a cost of 4. A few that stood out from the other Dice Masters sets were Thrown Car, Take Cover and Gearing Up.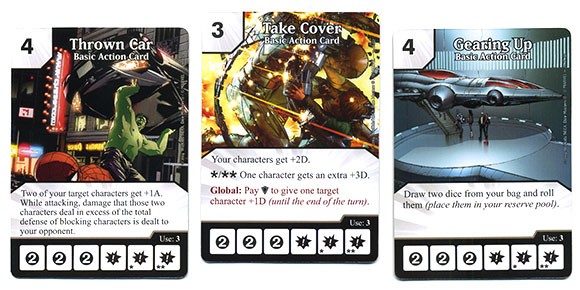 Thrown Car allows two of your characters to deal any excess damage (unblocked damage) directly to your opponent!
Take Cover is just an awesome defense boost. All your characters get +2D, but you've also got a 33% chance to give one character an extra +3D!
Gearing Up is a very unique Basic Action card from the other sets, it allows you to draw two dice from your bag and roll them. With a few of these in your bag and some good rolling you could see a lot of dice in your reserve.
Add a Review for "Marvel Dice Masters: Avengers vs. X-Men"