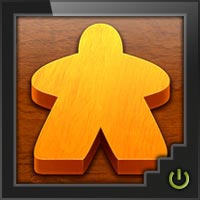 Carcassonne (iOS)
Play the original award winning board game Carcassonne with friends, family, or other board game enthusiasts - online or offline.
Build a medieval landscape, tile by tile, claim landmarks with your followers and score points. As a winner of the prestigious "Spiel des Jahres" award in 2001, the game allows for a plethora of play styles and strategies. If you like social gaming or board games you will love Carcassonne!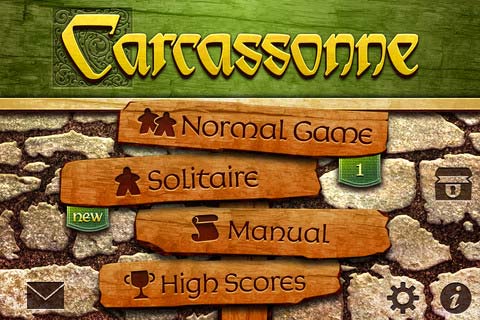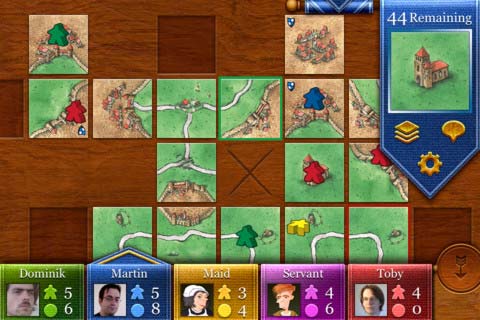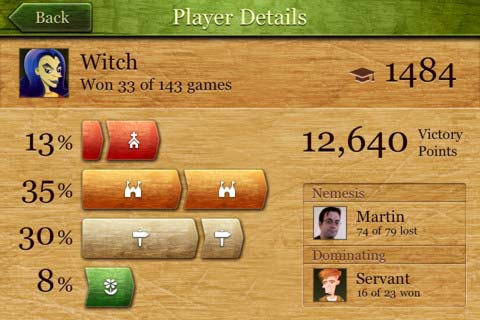 FEATURES:
Official Carcassonne game with original artwork
Universal App - Buy once, play on iPad and iPhone
Expansions available via In-App-Purchase
"The River" adds a new strategic element to the game play
"Inns and Cathedrals" adds a double follower and tiles to upvalue cities and roads. 9 different AI players: (Hans, Count, Countess, Maid, Servant, Juggler, Fortune Teller, Witch and Warlock)
Push Notifications
Play with up to five players passing one device around
Local network play
Internet multiplayer
Unique Solitaire mode
Easy mode that does not count Fields, ideal for Kids
Online and offline ranking
Comprehensive in-game manual
Tutorials with voice acting
Compete for the best score in Solitaire Game of the Week
Chat function for Internet and local network games
Play with Game Center friends
Game Center Achievements
Store Links:
Add a Review for "Carcassonne (iOS)"