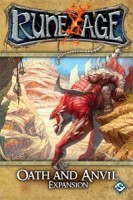 Rune Age: Oath and Anvil
Oath and Anvil, an expansion for Rune Age, adds two new playable races to the game: the dwarves of Dunwarr and the orcs of the Broken Plains. These proud factions each bring their own unique style of play to Rune Age. With their penchant for mining and love of wealth, the dwarves are able to quickly amass large sums of gold, then parlay it into devastating attacks against their foes. Meanwhile, the orcs display a single-minded lust for combat, proving that there's no orcish phrase for "half measure". Their all-or-nothing approach to battle rewards players who empty their hands to win.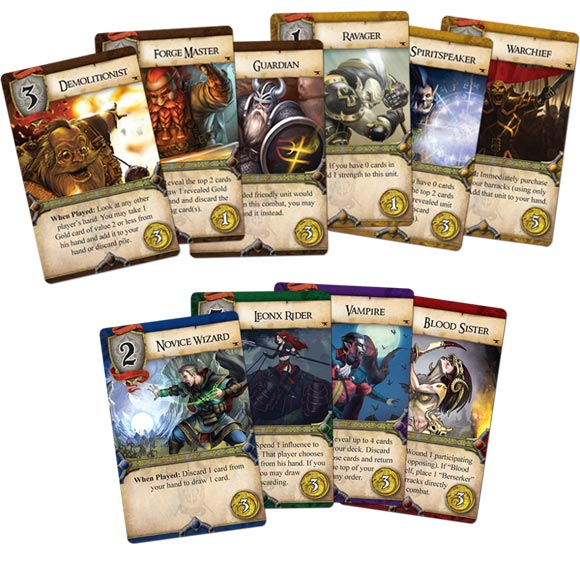 Not to be outdone, the four existing factions have rallied formidable new units to their cause. Cunning Novice Wizards and massive Roc Warriors bolster the Daqan Lords' emphasis on hand control, while swift Leonx Riders and lumbering Forest Guardians capitalize on the Latari Elves' mastery of influence. The forces of evil are likewise emboldened; foul Vampires and fearsome Barrow Wyrms add their strength to the armies of Waiqar the Undying, while depraved Blood Sisters and corpulent Obscenes engage in ritual mutilation for the glory of the Uthuk!
New scenarios challenge your deck-building prowess and new Mercenary cards provide even more strategic options. Unite the tribes, fire the forges, and experience Rune Age like never before!
Add a Review for "Rune Age: Oath and Anvil"