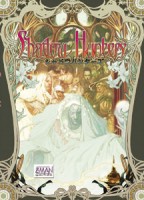 Shadow Hunters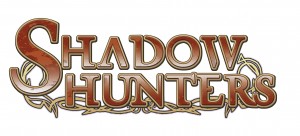 Identify!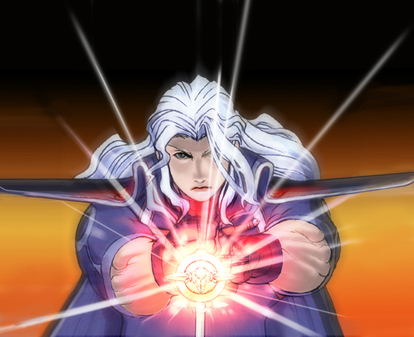 You are a Shadow, a creature of the night, or a Hunter, a human whose job is to destroy supernatural creatures, or a civilian, a normal human just caught in the middle of this ancient battle. But your identity remains secret until someone outs you through your actions and through Hermit cards or you reveal yourself to use your special ability. The key to victory is to identify your allies and enemies early.
Survival!Once your identity is revealed, your enemies will attack without impunity using their special abilities like Demolish, Teleport, and Suck Blood or equipment cards such as the Rusty Broad Ax or Fortune Brooch. This ancient battle comes to a head and only one group will stand victorious – or a civilian, in the right circumstances, might claim victory.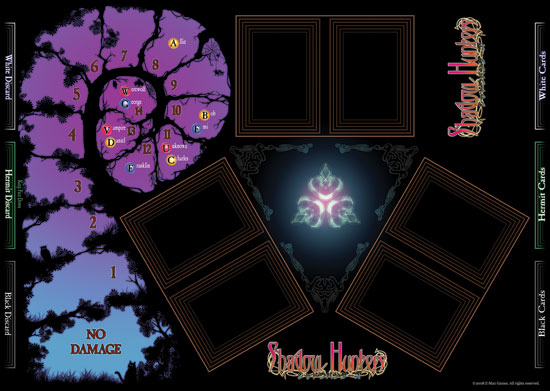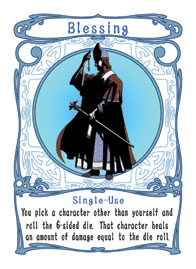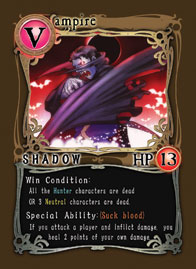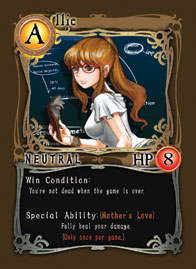 Shadow Hunters is a great game for a large group of players.
Add a Review for "Shadow Hunters"