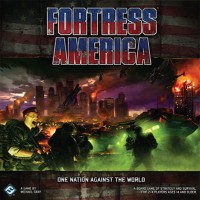 Fortress America

Fortress America is a board game of strategy and survival for two to four players. This updated version of the 1986 classic pits one player, in control of the beleaguered American forces, against up to three others, who team up to assault the U.S. on three fronts. Featuring beautifully crafted components (including over 300 detailed plastic figures), Fortress America thrusts players into a frightening geopolitical scenario in which diplomacy has failed, and World War III has begun.
In Fortress America, the United States must defend itself from three deadly invading armies: the Asian People's Alliance from the West, the Central American Federation from the South, and the Euro-Socialist Pact from the East. Players take on either the role of the United States, struggling to protect itself from foreign threat, or the role of one or more of the invading armies, fighting battle after battle to acquire important territories.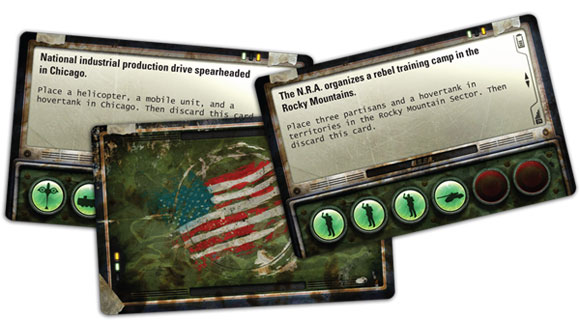 If the invading forces claim enough U.S. cities, America's defense is broken and the nation falls. But if the United States can protect its cities for long enough, the invading forces fail to uproot America and their incursion is ended.

Whether you're a fan of the original or a newcomer to the game, Fortress America offers a fast-paced and desperate struggle for supremacy. The diplomatic options have been exhausted, and the fate of the world hangs in the balance.
Add a Review for "Fortress America"