Compounded
Compounded is a game about building chemical compounds through careful management of elements, a fair bit of social play and trading, and just a bit of luck.
In Compounded, players take on the roles of lab managers, hastily competing to complete the most compounds before they are finished by others – or destroyed in an explosion. Some compounds are flammable and will grow more and more volatile over time; take too long to gather the necessary elements for those compounds and a lot of hard work will soon be scattered across the lab.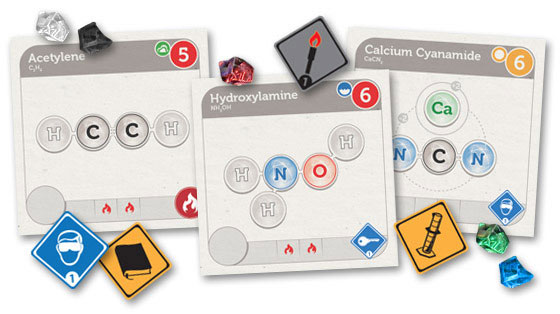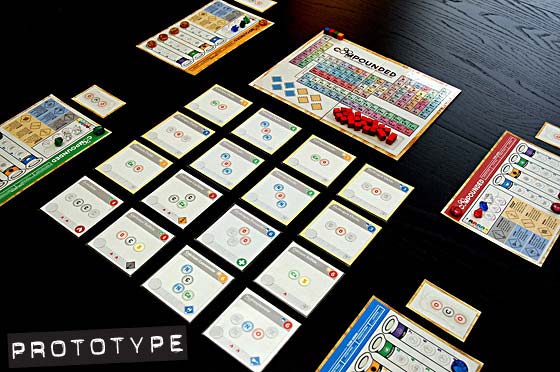 Add a Review for "Compounded"