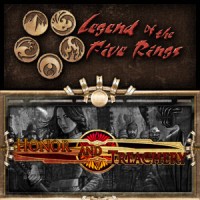 Legend of the Five Rings – Honor and Treachery
In the heart of the Scorpion Clan lands, a samurai dies, and a war begins. Hopelessly divided over a matter of honor, the scholarly Phoenix Clan and the sinister Scorpion Clan find themselves at odds in a manner that cannot be resolved by diplomacy. Only war will settle this dispute, and only blood will wash away the stains upon the honor of both clans.
Honor and Treachery is L5R's brand new Learn to Play Set for the Emperor Edition Arc. Play either the manipulative Scorpion or the peaceful Phoenix and learn the secrets behind the War of the Twins and the duel between Bayushi Nitoshi – the Scorpion Champion – and Shiba Tsukimi – the Phoenix Clan one that concluded it.
2 fully playable decks in the Emperor format for the Phoenix and Scorpion Clan with exclusive cards for each Clan in them.
2 unique deckboxes – to the colors of the Phoenix and Scorpion – to carry your deck with you at all times.
1 64-pages story book on the War of the Twins, the war between the Phoenix and Scorpion Clans.
1 fully illustrated rulebook that includes a full play by play guide of your first game of Legend of the Five Rings.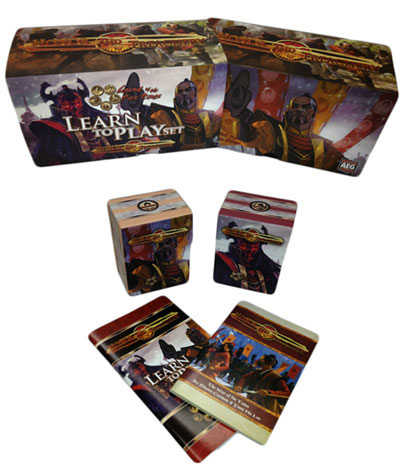 Add a Review for "Legend of the Five Rings – Honor and Treachery"