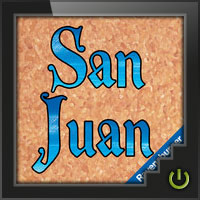 San Juan
The exciting card game based on the award-winning board game Puerto Rico is finally available for your iDevice. Experience the Spanish colonisation once again with San Juan.
Puerto Rico is at its prime. But can the same be said of this beautiful island's capital city? Take on the role of the governor, builder, producer, trader or councilor and bring the city wealth and prestige. Are you smart enough to build the most profitable production facilities? Can you outdo your competitors with the most important buildings? Each building, whether a palace, poorhouse, smithy or silver smelter have their advantages. Who will finally win the battle for supremacy in San Juan?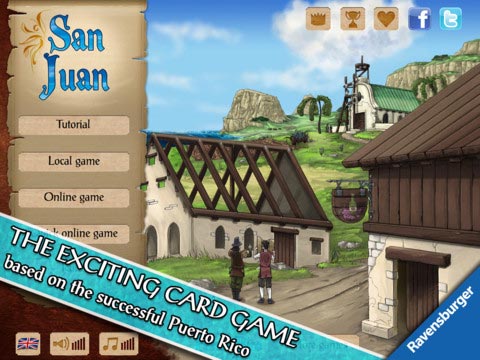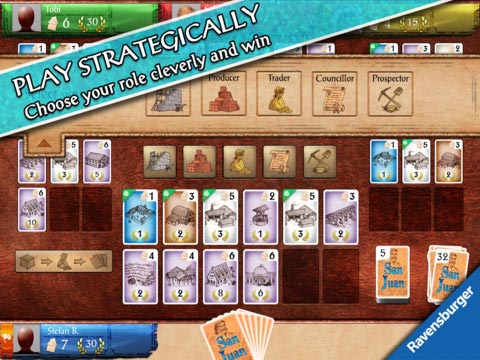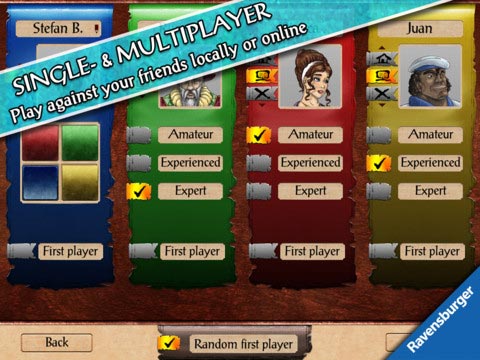 Features
Digital adaptation of the card game based on Puerto Rico.
Designed by Andreas Seyfarth.
Stand-alone game, can be played without having played Puerto Rico.
Interactive tutorial to make San Juan easier to play.
Full Retina support on iPhone and iPad.
Play with up to three other players or computer opponents on one iDevice, or play online with players from all over the world via Game Center.
Discover new tactics and ways to become the ruler of San Juan!
No need to assemble: simply start the game to enter the colonial world! And best of all: no need to put away the game once you have finished playing.
Store Links: (prices may vary)
Add a Review for "San Juan"