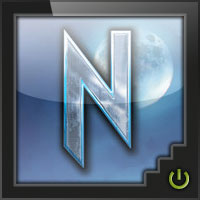 Nightfall
The sun has retreated from the earth, a week ago it shone its last, and now chaos has begun. People fear for their existence, and while scientists struggle to explain the phenomenon, the creatures of nightmare began to appear. Fear the Night!
In Nightfall, Playdek's Universal iOS incarnation of Alderac Entertainment Group's deck-building game, players must master hordes of ghouls, vampires and werewolves as they struggle to gain control of a post-apocalyptic world.
Begin with a set of starter Minions then draft cards from your private Archives, play cards into the Chain in order to maximize the effectiveness of your cards and Claim new Minions and Actions to pit against your foes. Attack your opponents every round in an effort to weaken your rivals. Time is limited and only mastering all Phases of the game will leave you standing as the victor at the end.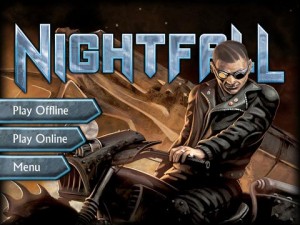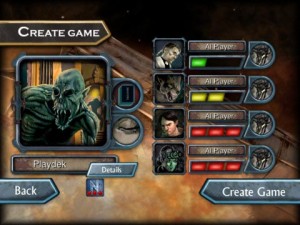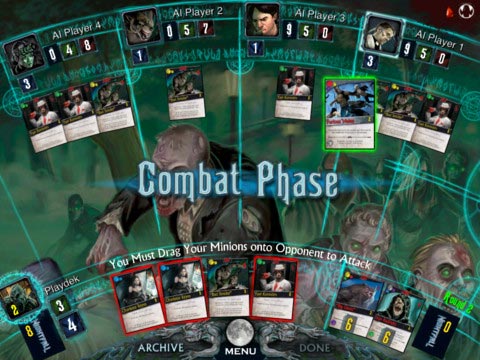 HIGHLIGHTS
Supports 1-5 players (human and/or AI)
Asynchronous multiplayer with game timers
Two start-game modes: Quick Play and Draft
Play with open Wound counts or traditional hidden Wounds
Enhanced visual optimization for the iPhone 4 retina display
FEATURES
Supports 1-5 players (human and/or AI)
3 levels of AI
Asynchronous multiplayer online games
Play against others with "pass and play" multiplayer
Player Profiles
Introductory tutorial to teach you how to play
Maintain and save multiple games
Automatic shuffling, cleanup and scoring
Universal App
Nightfall for iOS brings AEG's modern horror game to iPhone 3Gs, iPhone 4, or iPhone 4S; iPad, iPad 2, or iPad HD; iPod Touch 2, iPod Touch 3 or iPod Touch 4.
Store Links (prices may have changed):
Add a Review for "Nightfall"