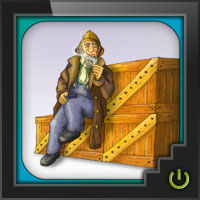 Le Havre
In this universal adaptation of the popular board game (winner of a 2009 International Gamers Award, among others), you can compete with up to 5 people — or against a computer's AI — to construct buildings and ships to support your shipping empire. An in-depth tutorial and hint system help you develop the strategy you will need to dominate the harbor.
Collect resources to build and use new buildings, while paying your workers and saving up for ships. Buildings are a good investment, but ships provide necessary income. Deciding where to put your resources early on may determine your fate later in the game, so choose wisely!
With no setup time required, no pieces to lose, and no arguments about the rules, the future of board games is here and Le Havre gives you exactly what you want — to play!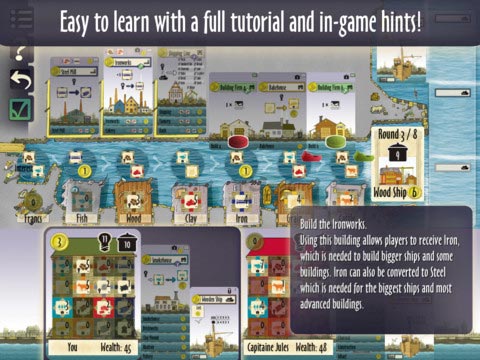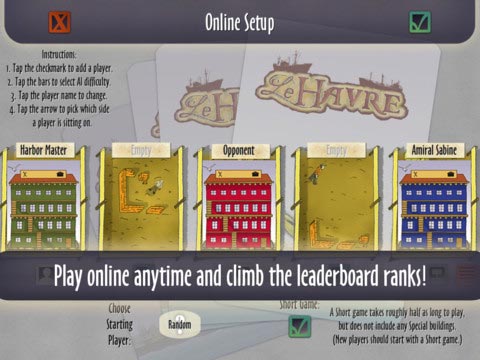 Features
Universal app
Solo play; solitaire or against varying degrees of AI difficulty
Pass and play with 2 to 5 local human players with or without AI
Turn-based multiplayer using Game Center
Full tutorial and in-game hints
Eye catching design and interactive game pieces using art from the original board game
Create your own playlists from your iPod
Store Links: (prices may vary)
Add a Review for "Le Havre"