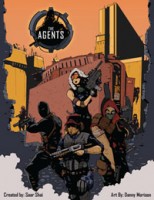 The Agents
As the Agency shuts down, dismissed and disbanded Agents all around the world are trying to figure out what's next. Left without a cause, they team up and turn against each other.
You must enlist and lead your own faction of highly skilled professionals into an uncertain territory of betrayal and deception. Show no mercy, reveal no secrets.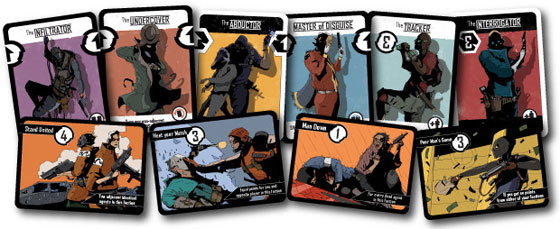 The Agents is a deceptively simple card game; easy to learn, set up and start playing, but underpinned by intricate decision-making gameplay. Players must join their Agents into Factions, assign Missions and take their opponents down, to gather intel and win the most points.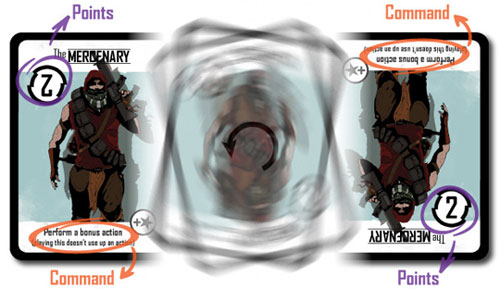 The Agents gameplay is based on a unique, new mechanic we like to call 'Double-edged Cards'. Each Agent card features a 'command' on one end of the card and 'points' on the other end. However, the direction in which you place the card will determine from which asset you benefit. If you choose to perform the command, one of your opponents will get the points. If you keep the points for yourself, an opponent gets to perform the command.
Throughout the game, you'll need both commands and points to advance. Commands will allow you to manipulate Agents, control your Factions, and influence other players. But you'll need points to buy more Agents and Missions. And ultimately, the player with the most points wins.
Deciding how to place each card will require strategic precision and calculated foresight, as you try to further your own goals, and prevent your opponents from reaching theirs.
Add a Review for "The Agents"