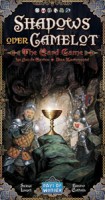 Shadows over Camelot: The Card Game
Shadows over Camelot: The Card Game invites you to play the role of sons & daughters of the legendary Knights of the Round Table who unite to defeat... the game itself, represented by a deck of Rumor cards that threaten to overwhelm Camelot.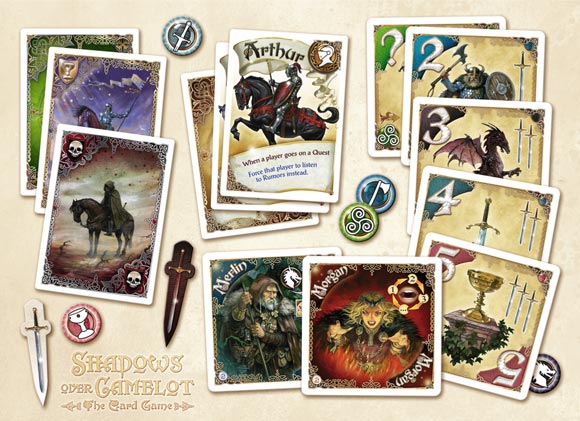 Listen carefully to these rumors and employ your keen sense of observation and the collective wisdom of the group to decide the right time to embark on Quests and collect 7 White Swords to achieve victory. Collaboration is essential. Like in the eponymous board game, and unlike other more traditional games, you will either all win - or all fail - together in this game.
Alas, perhaps not... There may be a Traitor in your midst, a player who drew the "Traitor" Loyalty card at game start and will work to defeat you all by secretly helping to place 7 Black Swords on the table.
Your goal is to make sure you get 7 White Swords first!
Add a Review for "Shadows over Camelot: The Card Game"