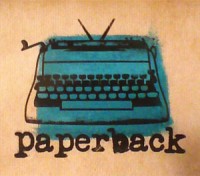 Paperback
Paperback is a word game where players create words. You score words in order to buy better letters with cool abilities. But scoring won't win the game – you must finish novels to make it as a paperback writer.
Paperback blends the skill of word games like Scrabble with the interesting choices of deck-building games like Dominion. There are many ways to win – making short powerful words, long clever words or possibly a double word score. Each card has a distinct ability that can dramatically help your score if used wisely.
In each hand there is usually one perfect word that will use all your letters – you just need to find it! Flexibility comes from two elements: a 'common' vowel and wild letter cards. The 'common' vowel can be used by all players and changes throughout the game. You will have several wild cards in your deck - wilds also double as victory points, which determine the winner.
Add a Review for "Paperback"