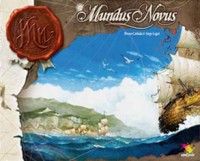 Mundus Novus
The Art of Trading in the New World!
It is the sixteenth century. You are a powerful merchant in search of riches from the recently discovered New World (Mundus Novus). To transport gold and precious commodities (cocoa, corn, vanilla ...), you and your fellow conquistadores will charter fleets of caravels, seek the support of famous backers, build warehouses and buy goods. Expand your business empire and make a fortune!
An immersive, tactical game with three ways to win means endless replayability!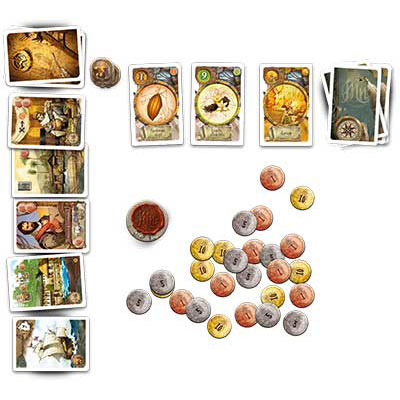 Add a Review for "Mundus Novus"