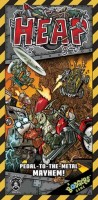 Heap
Heap is a 2-4-player game of fast and furious action with a dash of hilarious fun and goblin mayhem. It takes place in a post-apocalyptic wasteland where warring gangs of goblin bodgers fight over the wreckage of great battles to find new parts for their motley fleets of deadly motor vehicles.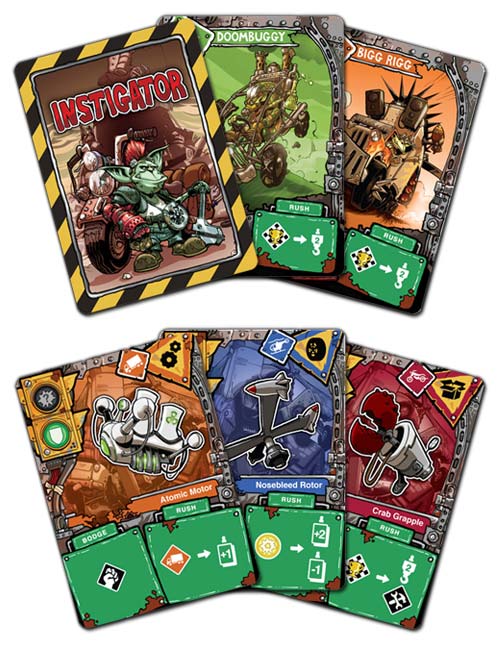 Sites of the largest and most extended battles draw the biggest and baddest gangs to the heaps of burned vehicle husks and discarded ordnance with their hearts set on hauling away enough useful salvage to fortify their power. The bodgers who can assemble the most impressive collection of maniacal machines and drive off the rival gangs in their area will claim the rest of the scrap for themselves.
Add a Review for "Heap"