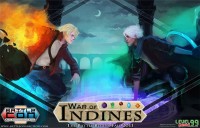 BattleCON: War of Indines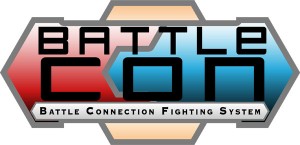 BattleCON: War of Indines is a fast-paced head to head card game for 2-4 players, based loosely around the mechanics and tactics present in 2D fighting games. In BattleCON: War of Indines, two or four players choose characters with unique abilities and powers to test against one another in a battle of tactics, strategy, and intuition.
Here's a breakdown of what makes BattleCON a great game:
Simple Mechanics
While the basics of the game are simple enough that it can be taught in just ten minutes, each character brings a unique combat system and strategy to play that takes many games to master.
Huge Variety
Each character has 35 different attacks that they combine by creating pairs of cards from their hands. Even though there are tons of options for every situation, a player only needs to manage 8 cards at a time in his hand, making gameplay decisions quick.
Deep customization
Every character utilizes a different combat mechanic. These unique abilities aren't just special effects that come into play now and then–they are different game mechanics that make every character's experience completely different than the others. One character has custom ammunition that you must use to match the situation; another can set traps to control terrain; yet another can gain levels over the course of combat to become unstoppable, given enough time.
Low Learning Curve, High Mastery Curve
Each character utilizes the same foundational attacks, but mixes them up with their own personal styles to create unique strategic maneuvers. Because of this, it is easy to pick up and play a new character right away, but you will still be discovering new tactics and strategies for them with every game you play.
Quick to Play
A single duel can take between 5 and 15 minutes, and can be set up and put away in almost no time at all.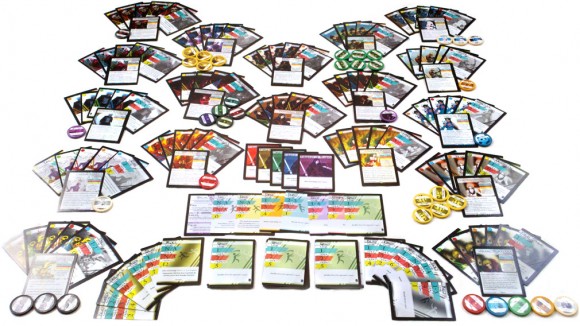 Add a Review for "BattleCON: War of Indines"