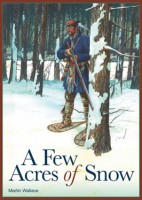 A Few Acres of Snow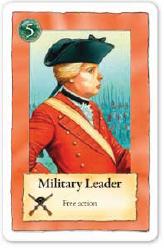 A Few Acres of Snow involves a deck-building mechanism which may be familiar to those people who have played another certain award winning card game. Each player starts with a small set of cards. Cards come in two general types, location cards and empire cards. You can add an empire card to your discard pile simply by taking one as an action. Adding a location card is a little more involved. Each location card has a list of locations that it connects to and the transport type required to move to each of those locations. To take control of a neutral location you would have to play a location card with that neutral location on it, then a card that has the correct transport symbol, and then possibly a card with a settler symbol on it if required. You then place a cube in the location and add the location card to your discard pile.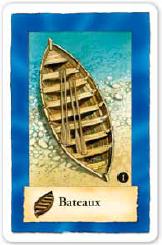 Players take it in turns to perform two actions. There are a range of actions available, such as settling new locations, besieging locations, trading fur, launching Indian raids, and building fortifications. There are also cards that allow you to perform actions to manage your deck, such as getting rid of useless cards and drawing additional cards from your pile. You can also place cards in reserve so that you can use them at a later point in time.
The game ends if a player manages to capture his opponent's capital city or he has managed to place all of his village or town pieces on the board. In the latter case points are calculated to see who wins.
Add a Review for "A Few Acres of Snow"