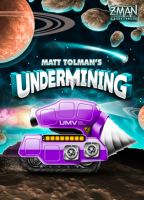 Undermining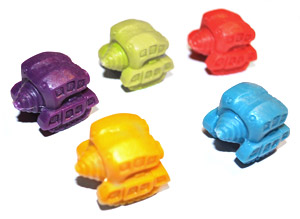 Undermining is a game where players need to make the best of the actions available to achieve short term goals, like gaining particular resources, as well as to consider how to set themselves up long term through upgrading their mining vehicle and fulfilling contracts. The game is all about gaining star bucks, with the player who manages to earn the most being the winner in the end. To earn starbucks players will be vying to satisfy contracts for certain resources, but may also earn them for upgrading their vehicles, having resources at game end and finding alien technologies.
Upgrading your mining vehicle, or UMVee, is something that will provide the vehicle with permanent special abilities that come in very handy if used wisely throughout the game. Choosing the upgrades that suit the strategy you are pursuing is a vital part of playing the game well.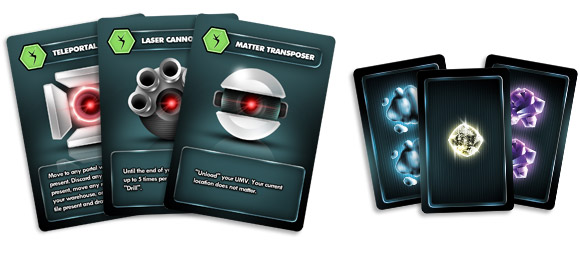 Undermining is a highly interactive game, with players actions sometimes benefiting and sometimes impacting the future actions of others. The competition for resources is, of course, very important. But the use of open tunnel spaces to get where you need to go, and the blocking of such spaces is also key. Players can move through other UMVees, however, doing so costs battery power - and managing your batteries, which allow extra actions, is also an important part of playing well.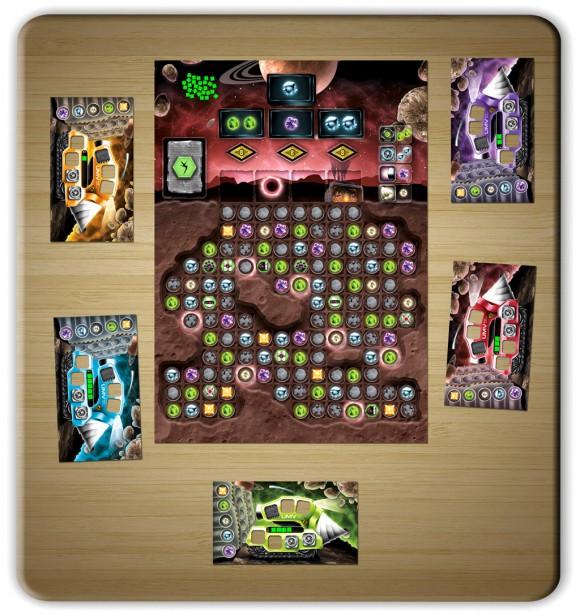 Undermining comes with a double-sided board, meaning the way players are forced to interact can be significantly different one side to the other. With a random layout of resources, different strategies and bonuses that can be achieved through upgrading your UMVee, the timing of contracts for different resources, and one off special bonuses that can be achieved by finding alien technology, no two games of Undermining are ever the same.
Add a Review for "Undermining"