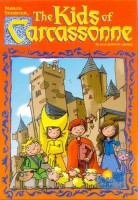 The Kids of Carcassonne
Each year, the people of France celebrate a national holiday on July 14th. In Carcassonne, the people mark the day by releasing the sheep, chickens and cows from their pens. All day, the children of Carcassonne make great fun by trying to catch the animals and return them to their pens by dusk.
This highly simplified version of the best-selling Carcassonne gives small children the chance to enjoy this great game, even with their families. Here, no points are counted. Instead, the first player to use all his figures is the winner.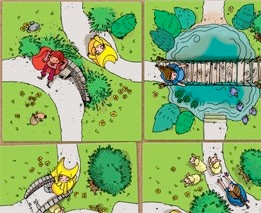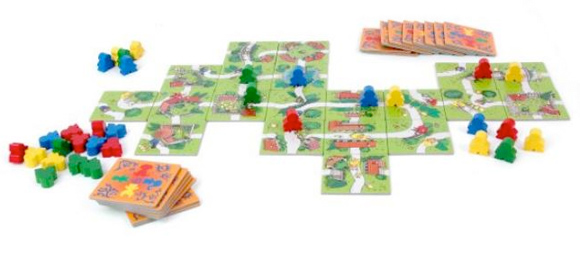 Add a Review for "The Kids of Carcassonne"