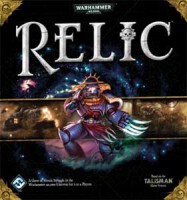 Relic

A Warp rift has erupted near the Antian Sector, and under its baleful influence Chaos infestations and other abhorrent phenomena have surfaced. To face this threat, agents of the Imperium have come forth: Space Marine, Inquisitor, Commissar, Rogue Trader, and more. To succeed, such heroes will need skill and weaponry, courage and faith, and even the assistance of ancient and powerful relics.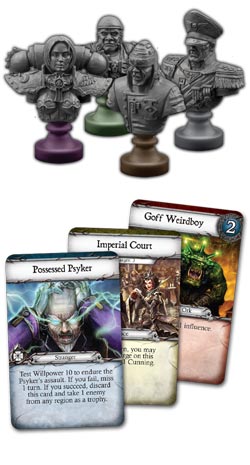 Relic is a board game in which two to four players each assume the role of a powerful hero from the Warhammer 40,000 universe and bravely venture forth to shield the Antian Sector from certain doom. By completing missions and defeating enemies, characters compete to gain rewards and experience, furthering their chance of being the first to defeat whatever evil lies beyond the Warp rift.
A beautifully detailed game board depicts the major areas of the Antian Sector, immersing players in the grim darkness of the far future. The Outer Region is where all characters begin, taking their first steps toward epic success or ignominious failure, and its twenty-four spaces circle the edge of the board. Beyond lies the Middle Region, separated by the perilous Webway Portal and beckoning all true heroes to face its many challenges. Finally, in the deadly Inner Region, where only the Imperium's mightiest dare travel, the final test can be found. Dare you face it?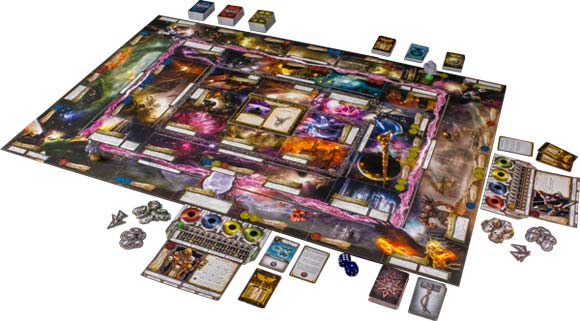 Add a Review for "Relic"