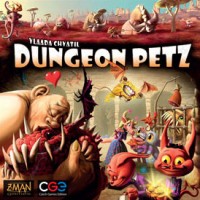 Dungeon Petz

In Dungeon Petz, you run a pet shop for dungeon lords. You start with your family of imps, some gold, and one dirty old cage.
The game consists of five or six rounds. In each round, you send your family members out to buy baby pets, cages for pets, food for pets, etc. Those imps who are not out shopping are busy caring for the pets, entertaining them, cleaning their cages, and watching them grow. Beginning with the second round, your pets will participate in local pet shows. The prizes you win will boost your reputation. In the third round, the local dungeon lords begin arriving, looking for pets. The more closely you match their tastes, the better your reputation will be.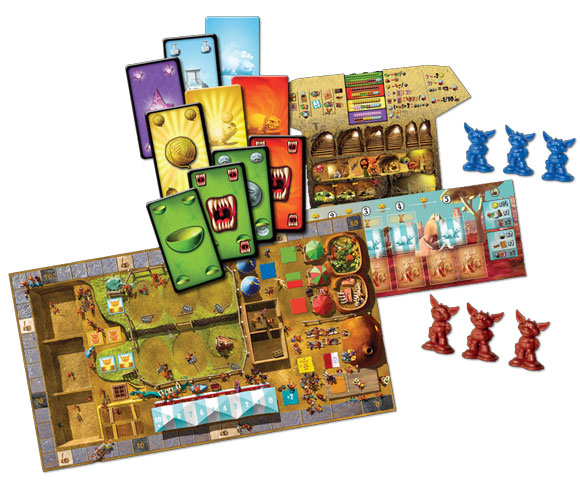 Exhibitions and customers are revealed in advance, so you can plan for them – either by purchasing a suitable pet or by working to get the most from the pets you already have. However, these pets are living creatures. When they do something unpredictable, you will have to improvise.
At the end of the game, you get extra reputation for your economic success and your shop's appearance. The player with the most reputation points wins.
Add a Review for "Dungeon Petz"