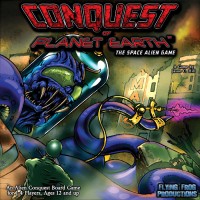 Conquest of Planet Earth

Conquest of Planet Earth, The Space Alien Game is a fast-paced game of terrifying alien invaders, futile Human resistance, and 50's SciFi Movie Action. Players each take on the role of a different Alien Race, all part of the same invading armada, but each with their own unique abilities and ambitions. Command waves of Flying Saucers to blast the Human resistance into submission with Death Rays and terrifying weapons of war as you unleash powerful alien technologies upon the Earth (and the other Alien Races if they get in your way). But beware; these pitiful Humans are not defenseless. They will fight to the last to defend their planet, aided by countless platoons of army soldiers, powerful Human Heroes, and their most deadly new weapon, the dreaded Atomic Bomb.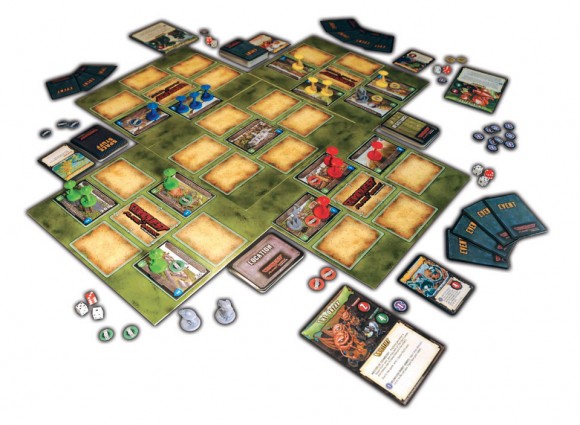 Featuring a modular game board, 10 different Alien Races to play (such as the Orzax, masters of technology; or the Venezian Matriarchy, beautiful but deadly space amazons), a host of Human Resistance to battle, and four game types - Competitive, Cooperative, Team Game, and Solo Play. Conquest of Planet Earth is a strategic game of maneuvering, backstabbing, and fantastic battles for alien conquest.

Add a Review for "Conquest of Planet Earth"