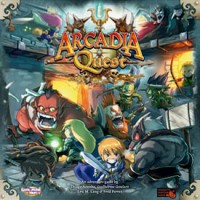 Arcadia Quest
In Arcadia Quest, players lead guilds of intrepid heroes on an epic campaign to dethrone the vampire lord and reclaim the mighty Arcadia for their own. But only one guild may lead in the end, so players must battle against each other as well as against the monstrous occupying forces. Through the branching scenarios of the campaign, the heroes gain awesome new weapons and abilities, and the game remembers the heroic deeds of players from one session to the next, unlocking exciting new possibilities in future scenarios!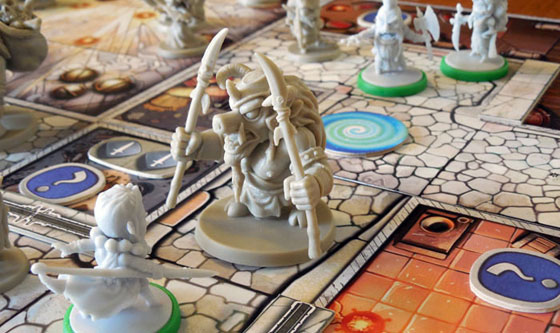 Arcadia Quest is a miniatures boardgame for 2-4 players. Each player controls a Guild of 3 Heroes, competing to be the liberators of the city of Arcadia and, more importantly, becoming the richest Guild in the land!
Arcadia Quest is a lot like a World of Warcraft raid on a hapless NPC city, with Heroes working as a team, except that you're not the only Guild after the loot!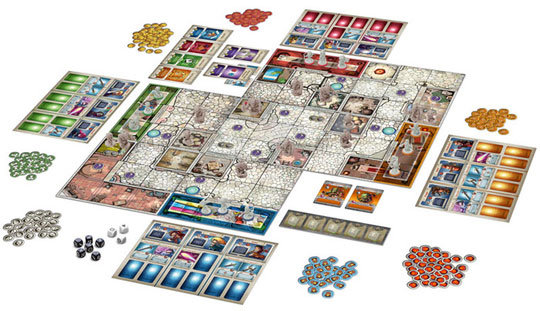 Add a Review for "Arcadia Quest"