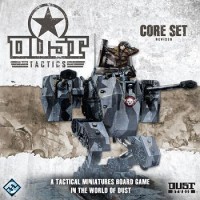 Dust Tactics: Revised Core Set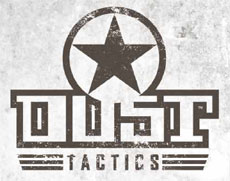 Dust Tactics is a tactical miniatures board game of ruthless engagements in which 2-4 players wage war against each other with the forces of rival factions belonging to one of the world's superpowers. The Allies and the Axis control the majority of the world and are constantly battling for valuable and rare deposits of VK. Which battle will decide the outcome of the war?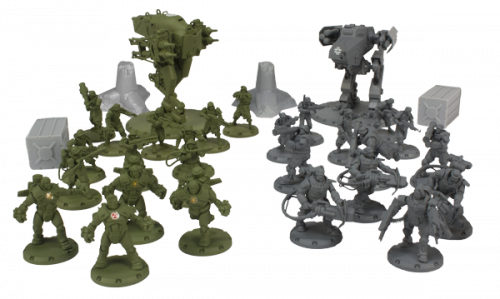 The Dust Tactics: Revised Core Set includes all the components necessary to immediately join your compatriots on the field of battle, and features the forces of two rival factions that are pre-assembled and pre-primed. When you are ready to move beyond the Core Set and customize the forces you bring to the battlefield, Dust Tactics has a huge and growing library of single unit expansions.
Dust Tactics: Revised Core Set includes:
All new, never-before-released miniatures exclusive to this Core Set
An updated and comprehensive rulebook
The "Victory Bridge" scenario book
Six custom dice
Two double-sided terrain posters (each the size of six terrain tiles)
10 unit cards
Nine double-sided hazard squares
Two ammo-crates
Two anti-tank traps
Add a Review for "Dust Tactics: Revised Core Set"