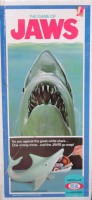 The Game of Jaws
It's you against the Great White Shark... One wrong move... and the JAWS go snap!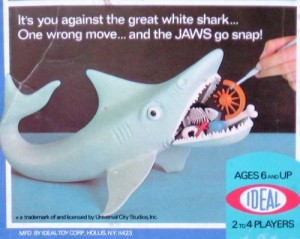 Out of the depths of the dark sea comes the shark. He's the terror of the sea... but not for you in this exciting Game of Jaws. So take part in the Great White Shark adventure 'cause "Jaws" is full of surprises! Each player equipped with his gaff hook tries to fish out a piece of junk from the Jaws... Careful... if you remove the wrong piece the Jaws go snap! It's you against the Great White Shark and each other.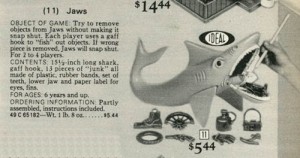 NOTE: The original catalog price for this game is included as a bit of nostalgia. Due to the age and unique nature of this dexterity-based game, its price as a collectible in the third-party market is significantly higher.
 
Add a Review for "The Game of Jaws"