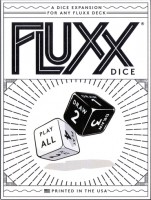 Fluxx Dice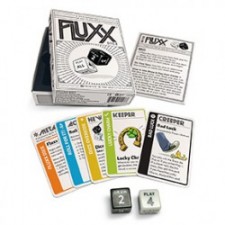 As if Fluxx weren't chaotic enough, Looney Labs has found a way to change things up even more. Roll the dice and watch the Draw and Play rules change with every turn! Includes five new cards and two dice. Fluxx Dice is not a standalone game. You need one of the many versions of Fluxx to play.
Add Fluxx Dice to your Fluxx collection to add even more chaos to every Draw and Play.
Add a Review for "Fluxx Dice"