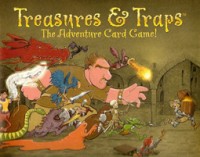 Treasures and Traps
Treasures and Traps is a light adventure card game that puts you on a quest for riches. Each card can open the door to a tricky challenge, a magical assistance, or a valuable treasure.
Be the first player to get a Gold, Silver, and Bronze TREASURE card into your realm. Your other cards give you the powers you will need to keep others from winning and to protect your goods.
Nominated as an ORIGINS AWARDS finalist (2006) for Non-Collectible Card Game of the Year.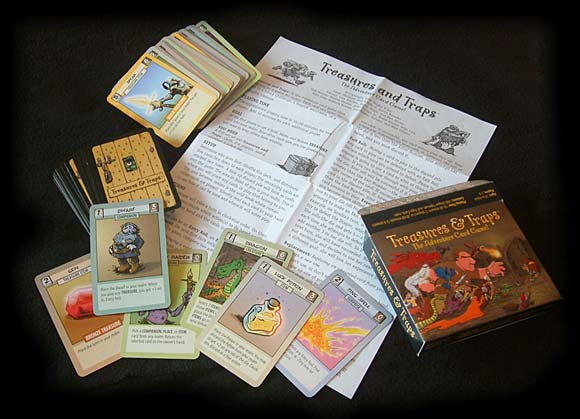 Add a Review for "Treasures and Traps"