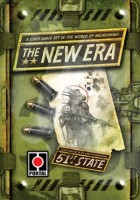 The New Era
Four factions have grown. Their boundaries have widened. The conflict is not to be averted. Blood will soon be shed. Mutants Union is the power that made rocks rolling and attack. Other factions responded quickly. The New Era begins. The Era of war…
The New Era is a stand-alone expansion for 51st State. It contains more than 80 new cards and new, fifth faction – The Hegemony – violent band of criminals. New rules of direct interaction allow players to Invade each other and sign Deals with opponents' locations. New options and decisions have opened for players. The game is aggressive and even more engaging than 51. State. This is a whole new adventure in postapocaliptic world of Neuroshima.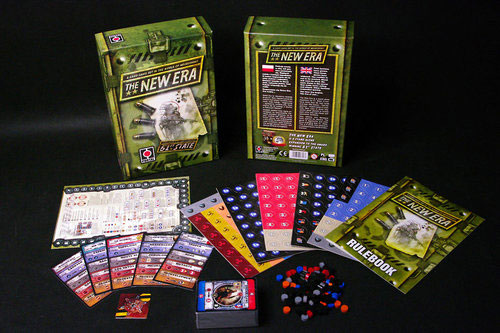 The New Era presents the highest standard of production with wooden components, with new victory points board, with polished and improved iconography. The New Era may be combined with 51st State or may be played as a single game. You don't need to have a copy of 51st State to play The New Era.
Add a Review for "The New Era"