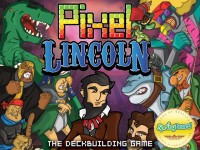 Pixel Lincoln
In this classic adventure game, you will travel through time and space, searching for the pieces needed to restore the balance of time.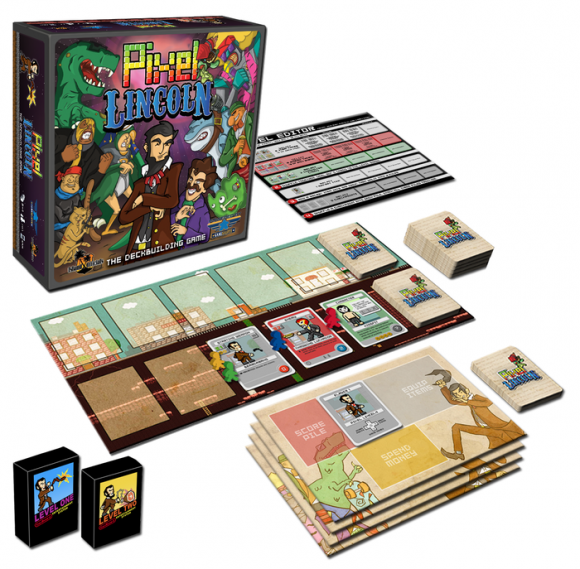 There are enemies in every corner, and as Pixel Lincoln, you must defeat them – but first you need to build an awesome deck! Equip the finest weapons, bring your best cheat codes, and do whatever it takes to get the highest score! Because in the end, that's all that matters.
Pixel Lincoln: The Deckbuilding Game plays in about 45 minutes, and players will explore the highly customizable levels by revealing cards as they progress. Cards vary from items/power-ups to enemies, NPCs, secrets, bosses and much more. As you purchase or defeat these cards, they are added to your deck. Defeat all of the bosses or die trying!
Add a Review for "Pixel Lincoln"