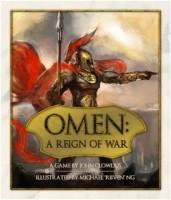 Omen: A Reign of War
You could be the Omen prophesized: the greatest warlord the isles have ever seen. Your thirst for power is matched only by your strategic wit and cunning.
You know no rival... aside from your brother.
As sons of Zeus, you stand poised to conquer all of Greece, but not without the blessing of the gods. To determine who shall rule the domain of man, the gods have devised a contest and lent their most powerful forces for the cause: pillage and raze three cities. When the reign of war ends, only one brother will be victorious, while the other will fade into antiquity as just another half-god spawn of Zeus.
Omen: A Reign of War offers strategic card play for 2 players. The game is ready to play right out of the box, but also offers deck building rules for additional gameplay options.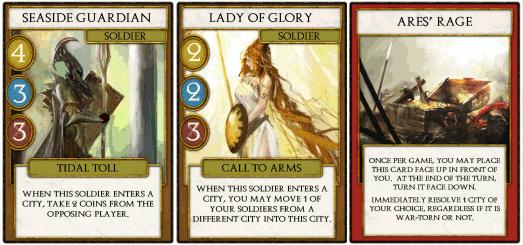 Add a Review for "Omen: A Reign of War"