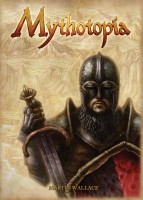 Mythotopia
Mythotopia casts you in the role of a new lord of the land. You have inherited a number of provinces, scattered to the four points of the compass. To succeed and emerge as the Master of Mythotopia you must expand your empire, build roads to connect your provinces, turn towns into cities, enter lands haunted by ancient dragons, and hold back the armies of those who would oppose you.
Mythotopia is a deck-building game set in a medieval fantasy world. You customise your deck by drafting cards and expanding into provinces.
Based on the award winning A Few Acres of Snow system.
Add a Review for "Mythotopia"