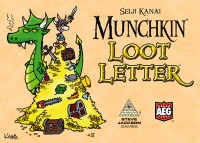 Munchkin Loot Letter
Get a ton of treasure! You NEED it!
Steal the treasure and backstab your friends – without all of the silly card-playing stuff. Well, without some of it. OK, without all but 16 cards of it, at least.
Munchkin Loot Letter is a game of risk, deduction, and luck from AEG and Steve Jackson Games, for 2-4 players. It comes in a boxed version, or in a clamshell version with a velvet bag!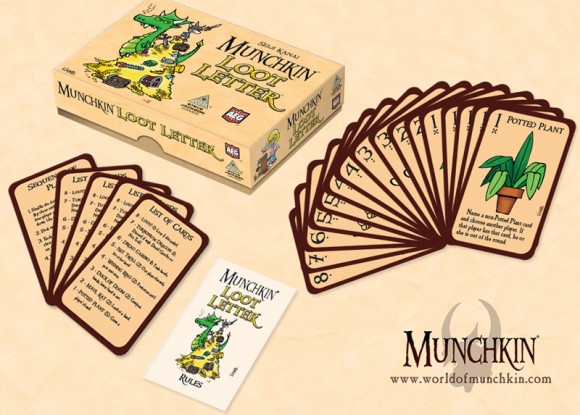 Munchkin Loot Letter is based on the award-winning world-wide hits Love Letter, by Alderac Entertainment Group, and Munchkin, by Steve Jackson Games. Loot Letter's 16 cards provide hours of fun for kids and adults while they scramble to grab all the loot and leave their friends in the dust. Loot Letter also comes with an exclusive Munchkin carrying bag and an exclusive Munchkin game card.
Add a Review for "Munchkin Loot Letter"