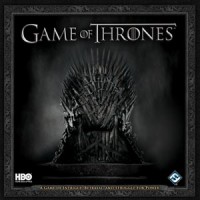 Game of Thrones: The Card Game
"The wolf and the lion will be at each other's throats. We will be at war soon, my friend." – Lord Varys
Game of Thrones is a card game for two players based on the epic HBO series where players wage war in the fields of Westeros and conspire to crush their opponents at court in Kings Landing. You can shift the balance of power with game-changing plot cards, then marshall your forces and engage your opponent in a series of challenges to gain power for your House.
Two fixed, fifty-card decks allow players to experience their own battles and courtly intrigues in the lands of Westeros as House Lannister or House Stark. Each deck includes many of the show's most recognizable characters and locations, including Eddard Stark, Cersei Lannister, Robert Baratheon, Littlefinger, and Jon Snow.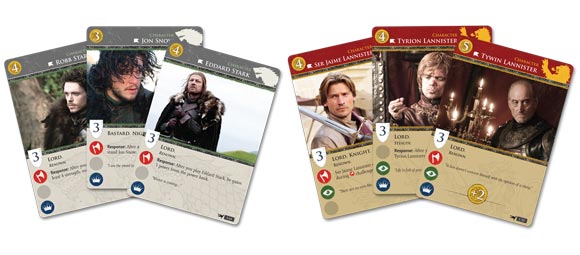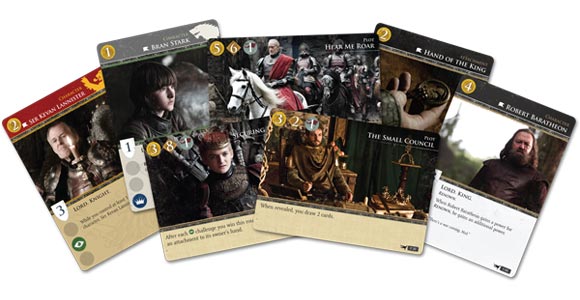 Add a Review for "Game of Thrones: The Card Game"