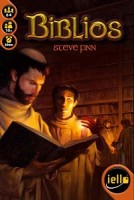 Biblios
As an abbot of a medieval monastery, you compete with other abbots to amass the greatest library of sacred books. To do so, you need to have both the workers and resources to run a well-functioning scriptorium. To acquire workers and resources, you use a limited supply of donated gold. In addition, you must be on good terms with the powerful bishop, who can help you in your quest.
Biblios is Dr. Finn's Games most highly praised game. It contains a heavy dose of a "push your luck" mechanic as you draft cards into your hand. It is divided into a drafting stage in which players acuire cards and an auction stage, in which players use their cards to bid for more valuable cards. Many people say it is a great auction game, even for only 2 players. For a game that lasts only 20 minutes, it calls for a lot of interesting decisions.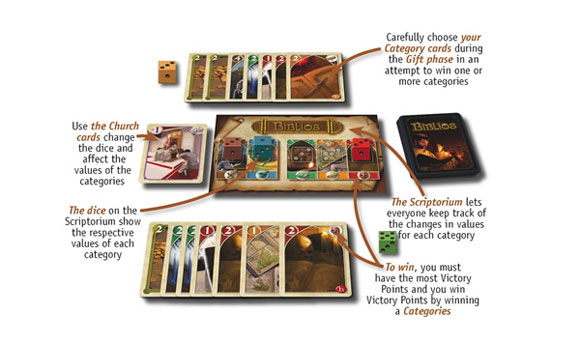 Add a Review for "Biblios"