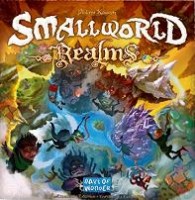 Small World Realms
Renowned for their superb cartography, the maps of the Imperial Wizards detailed even the most obscure caves and secretive races of Small World. But the Great Cataclysm (Mystic Orcs at play?) shook the landscape, redrawing frontiers and creating new Realms to be explored the world over...
Small World Realms features scores of puzzle-like geomorphic Terrain regions and a dozen new Scenarios, including such instant classics as The Rusted Throne and A Game of Gods. Players can also creatively combine the Terrain to build their own custom maps and scenarios making Realms the definitive world-building toolkit for Small World and Small World Underground fans alike.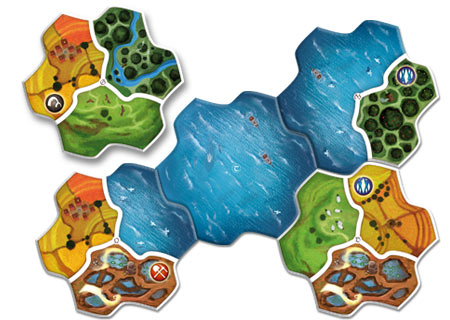 Add a Review for "Small World Realms"