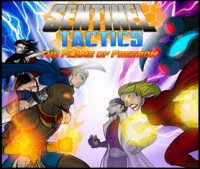 Sentinel Tactics: The Flame of Freedom
Sentinel Tactics puts you in control of one of the many super-powered characters from Sentinel Comics. Whether playing in tournament-style skirmishes or playing through the storyline of The Flame of Freedom in the included scenario comic book, each player controls one of our familiar heroes or villains, each with their own powers and abilities!
Combat takes place on a hex-grid map, and attack and defense is based on the rolling of six-sided dice. Whereas the Sentinels of the Multiverse card game is a fully cooperative game, Sentinel Tactics is a team based game, pitting groups of heroes and villains against each other. Groups of players will cooperate against either a villain player or players, or against another team of players! Sentinel Tactics is a competitive game, but cooperation and teamwork are still vital to the gameplay!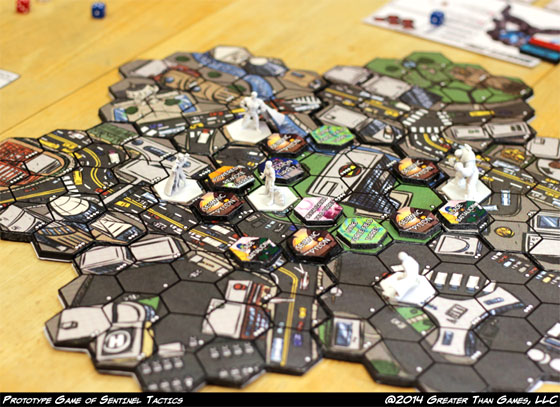 Add a Review for "Sentinel Tactics: The Flame of Freedom"