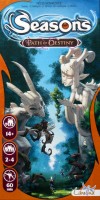 Seasons: Path of Destiny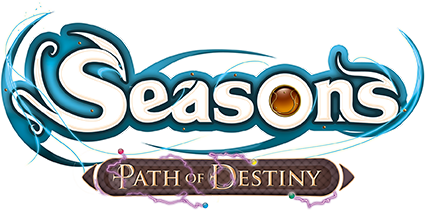 The battle between the kingdom's most powerful sorcerers rages on, as each is convinced of his glorious triumph. Master fickle fate, command new and exciting magic, and claim your rightful title as ruler of the Path of Destiny!
Path of Destiny is the second expansion for Seasons, and adds new powers, enchantments, special abilities and the powerful Die of Destiny. New combinations and brilliant strategies await your discovery. Act fast to claim the exclusive promo card found only in the first printing.
Note: This is not a standalone game. You must have the Seasons base game in order to play this expansion.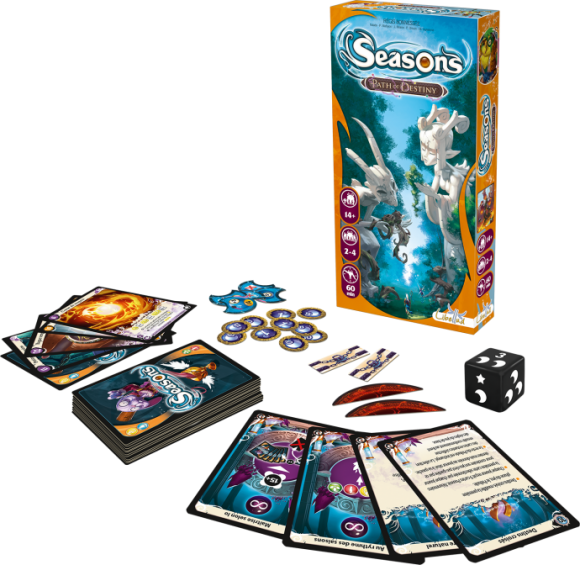 FEATURES
Add new life to a great game.
New strategies unfold with the Die of Destiny
Discover new combinations of cards
Compatible with all previous versions
Exclusive promo card, only in the first printing (fan-created through a promotional contest)
Add a Review for "Seasons: Path of Destiny"