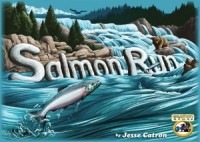 Salmon Run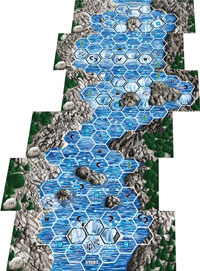 Every year, thousands of salmon are compelled to leave the ocean and return to the river of their birth. This perilous journey can span hundreds of miles and is fraught with danger. Strong rapids, waterfalls, hungry bears, and eagles all await the salmon on their quest to spawn. Only the most fit will complete the salmon run!
Salmon Run is a fast-paced racing game in which you'll maneuver your salmon upriver, avoiding obstacles and jumping over waterfalls. Behold the immense power of the river's currents! Avoid ferocious bears! Beware of stealthy eagles, waiting to snatch victory from your hand! Most of all, pace yourself to avoid debilitating fatigue.
Add a Review for "Salmon Run"