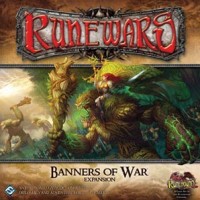 Runewars: Banners of War
War continues to ravage the continent of Terrinoth. The free cities change hands and tyrants bleed the land dry with a death toll that has not been seen since the great wars of ages past. Each nation knows it cannot slow the passage of time, or the armies of their enemies without help. And above all, they know that the war is far from over...
Return to the war-torn lands of Terrinoth with Banners of War, an exciting expansion for Runewars! With 8 new unit types – 2 for each faction – you can customize your armies like never before. New Development cards let you upgrade your existing units and purchase new faction-specific abilities, while the Commanders of the Battlefield variant lets your most valiant heroes lead your forces to victory. Featuring new Hero, Objective, Season, Reward, and Order cards, plus over 50 new plastic figures, Banners of War lets you raise the stakes in Runewars and become the ruler of Terrinoth!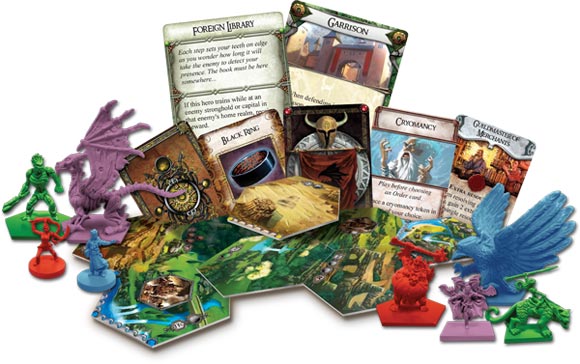 Add a Review for "Runewars: Banners of War"