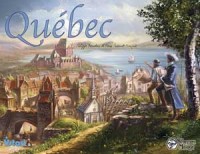 Québec
Founded in 1608 by Samuel de Champlain, the city of Québec is, without a doubt, one of the most historically significant cities in North America. In this game, you are in charge of a rich family whose goal is to acquire influence by building the city of Québec. The game covers four centuries during which you will build the most prestigious buildings and places of the city, all the while ensuring your presence in the great spheres of power. It is up to you, and your adversaries, to build Québec in your colours!
Québec is a strategy game different from other Scorpion masqué light games. That's why you'll find 3 rules sets, perfect for players of all skills!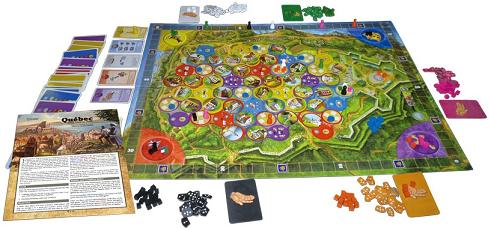 Add a Review for "Québec"