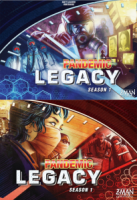 Pandemic Legacy: Season 1
The world is on the brink of disaster. In Pandemic Legacy, your disease-fighting team must keep four deadly diseases at bay for a whole year. Each month will bring new surprises, and your actions in each game will have repercussions on the next. Will you let cities fall to the diseases? Will your team be enough to keep the viruses at bay for a whole year? Craft your own unique Pandemic experience with Pandemic Legacy.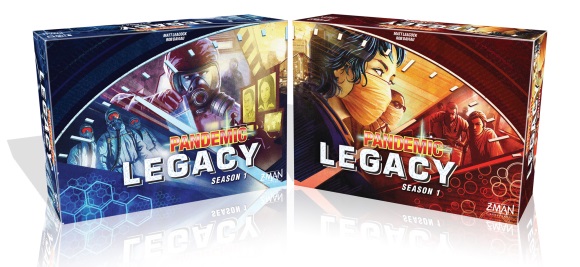 Pandemic Legacy: Season 1 is a unique and epic cooperative game for 2 to 4 players. Unlike most other games, some of the actions you take in Pandemic Legacy will carry over to future games. What's more, the game is working against you. Playing through the campaign, you will open up sealed packets, reveal hidden information, and find the secrets locked within the game. The clock is ticking and you will only have two chances to win in a month before moving to the next. Characters will gain scars. Cities will panic. Diseases will mutate. No two worlds will ever be alike!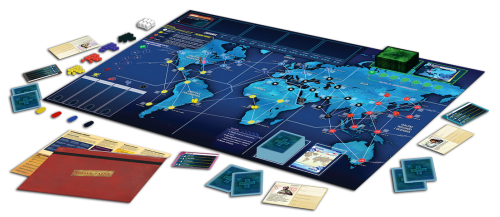 You can make a character better... or a disease easier to cure. Cities may panic as the year goes on. They may riot or even collapse into darkness.
Pandemic Legacy: Season 1 is a fully-contained game that does not need Pandemic or any other expansions to play. The game comes in Red and Blue editions, each having identical contents.
Add a Review for "Pandemic Legacy: Season 1"