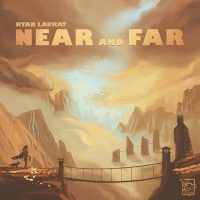 Near and Far
Journey through a book of maps filled with amazing adventure in this storytelling sequel to
Above and Below
.
Search for a lost city in a strange and wonderful world of ruins; manage and recruit adventurers, each with a unique identity; read from a book of stories, building an amazing and memorable tale each time you play!
Choose How You Play
With 4 different game modes, 8 different characters, and 11 different maps, Near and Far offers you unprecedented control over how you play.
Each decision you make in the story leads you down a different path, meaning there's always something new to discover in the vast and varied world of Near and Far.
Set in the same world (Arzium) as Above and Below, many of the characters from Near and Far can be used to expand A&B.
Add a Review for "Near and Far"