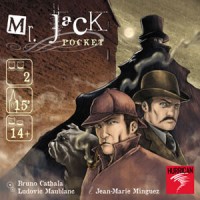 Mr. Jack Pocket
Jack the Ripper hides again – this time in your pocket!
The scene is familiar. Gentleman Jack is loose in the streets, disguised as one of many innocents in the streets of Whitechapel. The investigators hunt him, eliminating the suspects one at a time, to reveal the villain's true identity before he escapes into the night!
In Mr. Jack Pocket Edition, two players return to the scene of the crime, one to unmask the vile Mr. Jack, and the other to escape into the night. But this time, the game is all new. Suspects are printed on street tiles, and turned to hide their faces from the investigators. Four special action tiles will allow both players to maneuver the tiles and the investigators, one player trying to spot the elusive killer, and the other desperate to hide from sight.
Mr. Jack Pocket Edition is the portable version of the acclaimed board game for two players. It's still the ultimate game of cat-and-mouse, but all new and compact enough to fit in your pocket. Breathe new life into an old favorite, and hunt a murderer through darkened alleys before he slips away one more time.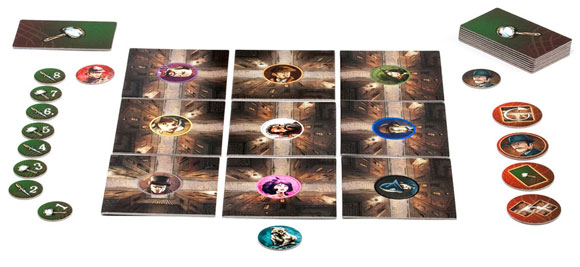 Add a Review for "Mr. Jack Pocket"