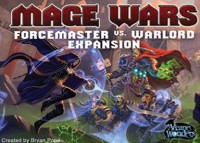 Mage Wars: Forcemaster vs. Warlord
Expand your game of Mage Wars with two additional mages!
Play as the enigmatic Forcemaster, a master of telekinetic force and mind magic. The Forcemaster can push enemies aside with a glance, or hold and crush them with invisible force. She manipulates the minds of enemy forces, rendering their creature's harmless or turning them against their master!
Or play as the fearsome Warlord, a commander of troops and a master of battle tactics. His ranks are augmented by massive war machines, fearless legendary heroes, and a colossal Earth Elemental! He calls upon the power of Akiro, God of War to give his soldiers favor in battle.
Also included in this expansion are two additional spellbooks!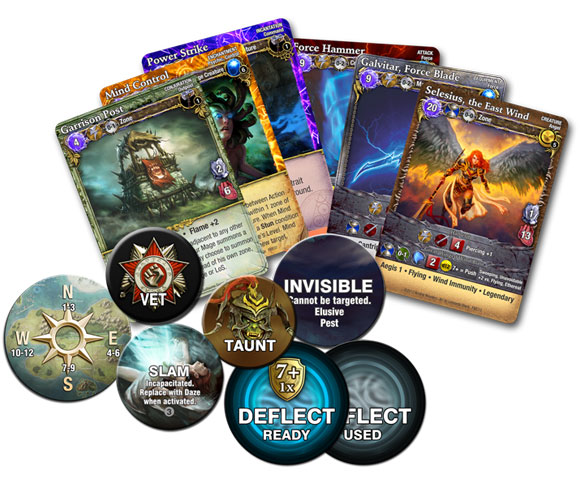 Add a Review for "Mage Wars: Forcemaster vs. Warlord"