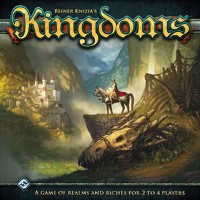 Kingdoms

In a fertile land fraught with danger, great kingdoms compete for valuable resources. But evil lurks in the murky swamps and haunted graveyards – hazards a savvy ruler would best avoid. Can you lead your kingdom to wealth and glory?
Kingdoms is a fast-paced, strategic board game in which two to four players assume the roles of rival kings trying to increase their wealth by establishing castles across the land. By building castles in the richest regions, you stand to reap the most rewards. But build carefully! The most sought after regions may be infested with dragons, trolls, and other hazards that seek to rob your kingdom of its riches.

Designed by Reiner Knizia (Ingenious, Lord of the Rings: The Board Game), Kingdoms offers a rapid and strategic contest of wits in which players attempt to outthink and outmaneuver each other, all while ensuring the best positions for themselves.
First published by Fantasy Flight Games in 2002, Kingdoms has been updated in this comprehensive new version to feature detailed plastic castles, a streamlined ruleset, and other welcome game enhancements.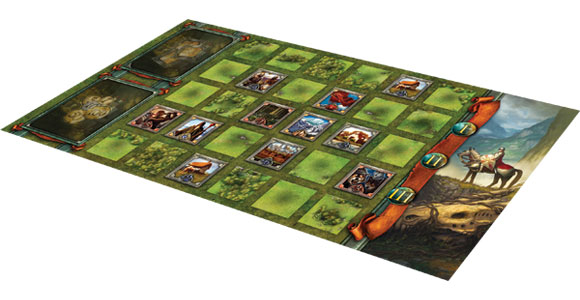 Add a Review for "Kingdoms"